A Neglected Oasis
Before and after photos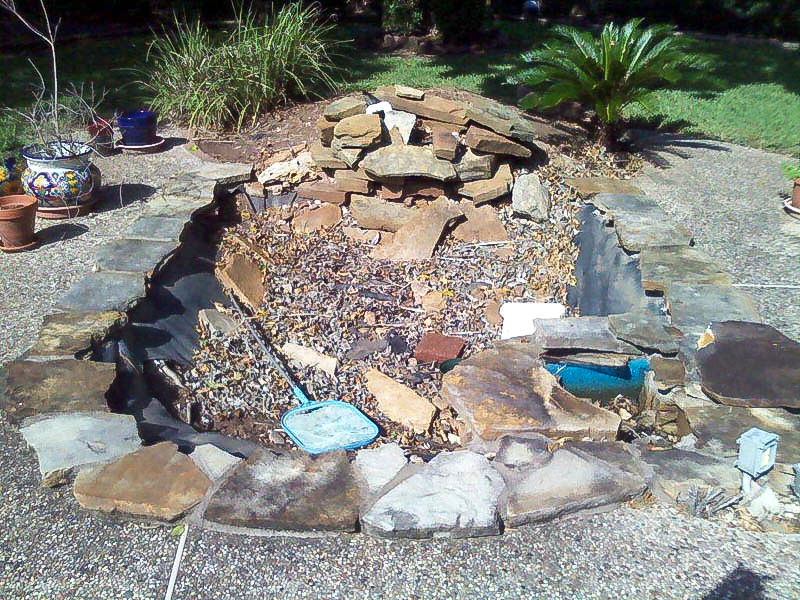 A customer called for help with her existing pond. The liner was torn, the interior was shaped all wrong, there was no filtration system, and no real skimmer in place. This pond needed serious help!
To bring this pond back to life, we had to pull up all the flagstone around the edges so we could remove the old liner, which was a heavy job all by itself.
Then, along with rebuilding the waterfall area, we reshaped the pond's interior and included a planting shelf. All new equipment was added to complete the project, and she loves it once again!